Beer, Wine and Dining at the Vista Optimist Club Summer Fest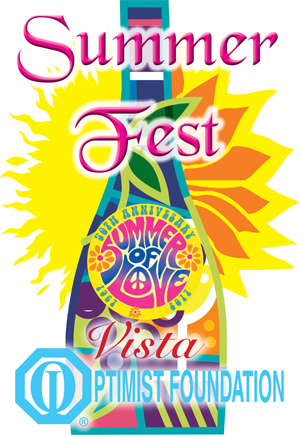 Vista Optimist Foundation presents their  2017 11th Annual Summer Fest
Celebrating the 50th Anniversary of the Summer of Love
WHEN: Saturday, August 19th, 2017 – 5:30 pm to 10:30 pm
An Evening of Local Entertainment benefiting the Vista Optimist Club
Foundation and the youth programs it supports.
● Micro‐Brewery Beer
● Wine Tasting
● Dining
● Music
Summer Fest is the Vista Optimist Club's annual fundraiser being held at the Vista Optimist Club in Vista California. This is a Beer Tasting, wine tasting and food tasting event where breweries, wineries, and restaurants from Vista and North County San Diego offer their products to raise money for the Vista Optimist Club Foundation which intern support many youth programs, sponsorship's as well as scholarships to deserving student in North County San Diego.